Bookshelf
Connected Books


Visit Spindle Cove, a seaside resort for "unconventional" young ladies and a few exceptionally brave men.


The heroes—a duke, a war hero, and a low-born scoundrel—hold shares in a priceless racehorse. When the club's founder is tragically murdered, these three unlikely associates are united by chance, divided by suspicion, and brought to their knees by love.

Click here to read about the creation of my first trilogy's cover art!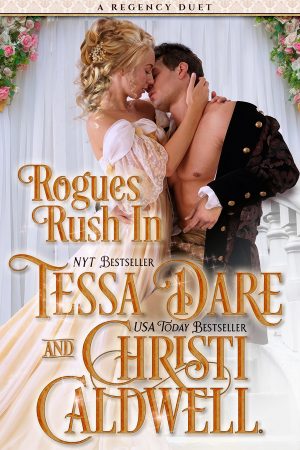 In 2012, Tessa authored an original Christmas short story, "The Perks of Seducing a Wallflower." Enjoy for free at this link.
In 2006, Tessa was a winner in the Avon FanLit competition, and her entry "Forget Me Not" was published as Chapter Four of the HarperCollins e-book, These Wicked Games.
And before Tessa wrote original historical romance, she dabbled in Pride and Prejudice fanfiction. Read more about it here.