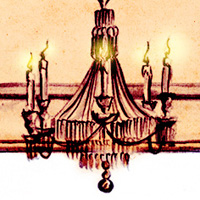 Today is an exciting day! Months of collaborative scheming have come to fruition, and I'm delighted to announce the grand debut of The Ballroom Blog. The Ballroom blogroll includes authors Sarah MacLean, Gaelen Foley, Katharine Ashe, Miranda Neville, Sabrina Darby, and yours truly. I was thrilled to be invited to blog with these lovely and talented ladies, and our hostess, the incomparable Lady B, will be most happy to make your acquaintance.
We're starting the blog off with a round of introductions and, naturally, a giveaway. 🙂 Please do stop by and join the party! All posts on The Ballroom will be in the style of fun conversations – between authors, characters, and guests.
Also, if you'd like to read A Night to Surrender early, you have few hours left to bid on a special advance copy. It's up for auction to benefit author L.A. Banks, who has been battling adrenal cancer. As of this post's writing, it's still going for a song! Here's the eBay link.
See you in the Ballroom!