I finally found time to update the site with some of my most recent foreign covers. I thought I'd highlight them here, too.
First, this gorgeous new Slovak cover for Surrender of a Siren:

Siigh… So romantic! I love it.
And here are two new covers for A Lady of Persuasion– the Indonesian and the Thai.
What I find so interesting is that they're wildly different covers, but the artists seem to have tried to keep the same color scheme from the book's original cover. Or maybe that's just coincidence?
I understand (from a Russian reader) that the Russian title translates loosely to, "Why a Lovelace Gets Married." To which I asked, "Um… What's a lovelace?" 🙂 A scoundrel or rake, she tells me. So there you go! A very appropriate title, actually.
Speaking of great foreign titles, the German edition of Surrender of a Siren releases next Monday! Its title? "Hurricane of Love." (I confess, I can't type that without hearing it as 'Hurricane of Luuurve.')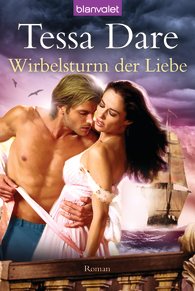 To any German readers who might wander by… Ein herzliches Dankeschön!
(Crossing fingers I got that right. I don't speak German! Correct me if it's wrong, please.)
Foreign editions are just the most exciting things. It's so amazing to think that people in Russia and Indonesia and Germany and Slovakia are all reading a book that I wrote. *pinches self*