Despite having no actual visual arts talent of my own, I love art and am fascinated by artists. I adored writing an artist heroine in Surrender of a Siren, and giving Sophia all the artistic talent I wish I had, but don't.
This week, I am the very happy beneficiary of some prodigious artistic talent!
First example, this lovely new design at Tessadare.com. Frauke of CrocoDesigns just knocked it out of the park. Look at the file I sent her for inspiration…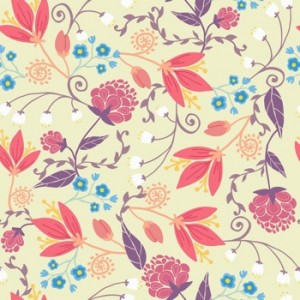 I knew it was way too busy to use as a pattern on the site, but I loved the colors and feel. She just totally took that and made it a website, didn't she? So talented.
And then, can we take a moment to ooh and ahh over my new cover?
Here's how the art looks, on its own: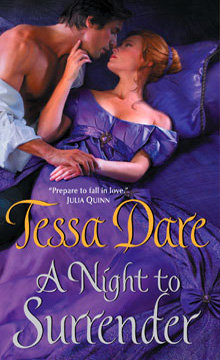 Some people like to say that all romance novels look the same, and there's no thought whatsoever put into matching the cover with the contents of the book.
Those people (in this case, at least), would be dead wrong. So much thought and work went into this cover, on the part of my editor, the art director, and the artist – I'm so grateful to all of them! They really thought about the book, and it shows. The book is a fun, sexy, emotional struggle of wills…a Regency-set a battle of the sexes, if you will. And this pose was carefully staged to get that across. Just who … Read More »