Hello, hope you all had a great weekend!
So, people have been asking about next year's books, The Stud Club Trilogy. And I may as well start talking about them, since books one and two, One Dance with a Duke (5/25/10) and Twice Tempted by a Rogue (6/22/10), are now both available for pre-order! And because I've just recently received my lovely, sexy covers.
Oooh.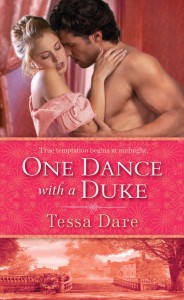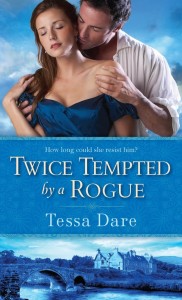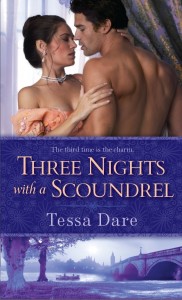 What's different about this series, compared to the first trilogy? Well, they're a smidge darker in tone, as you'll see from the series' inciting event, but they still have a fair amount of lightness and humor. The characters are all a little older and experienced than they were in my first set.
But I'm sure the burning question is, "What the heck is the Stud Club? Are you joking?"
Well, I will admit. Like so many elements in my stories (hello, Werestag?), it did start as a joke. After writing a series that was largely heroine-driven, I wanted to switch emphasis to the guys this time. And one logical way to do that was to create my own take on a "Regency bachelor club" series. And if I was going to do that, I thought, why not call it what it is? A Stud Club. 🙂
But the Stud Club actually does have a meaning, and to explain, I will quote from the proposal I submitted for the trilogy:
In Regency England, horseracing was known as "The Sport of Kings," the collective passion of
…
Read More »