The Governess Game is out and available now!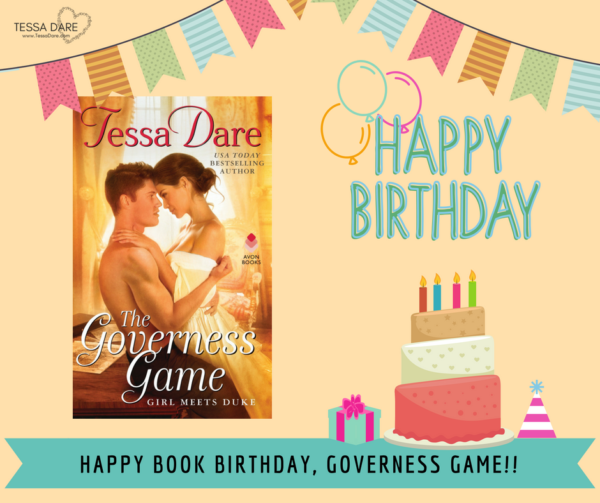 Library Journal called Alexandra and Chase's story "Pure reading joy." My book-birthday wish is that it brings you joy, too.
Links: Kindle | iBooks | Nook | Kobo | Audible | Amazon UK | More retailers
Also exciting: Target stores are carrying a special print edition with an exclusive bonus scene! It's Chase and Alex's first meeting in the bookshop, told from his point-of-view. How cool is that?  (If you're an ebook reader or happen to pick up the book somewhere else, don't worry—the bonus scene will be available on my website at a later date.)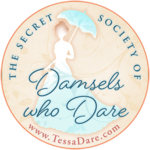 The Secret Society of Damsels Who Dare is always accepting new members on Facebook! Come join us for special giveaways and sneak peeks and such.
Oh, and for those of you who like to plan ahead, Book 3 in the Girl Meets Duke series now has a title and publication date… 😉