| | |
| --- | --- |
| | Come join me at California Readin'! |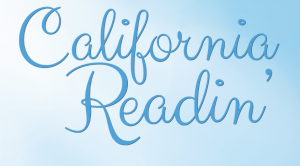 Attention, Readers! If you are near, or want to be near, Orange County, CA on March 25, 2017, California Readin' is one event you don't want to miss. It's hosted by the inimitable Barbara Vey, and 60 authors (like me! And Robyn Carr, Jane Porter, Sarah MacLean, JoAnn Ross, Debra Holland, and many more) will be ready to meet you and shower you with books and gifts. For a $5 ticket, attendees get:
To meet all 60 authors
Tote bag with books and swag
Bingo Party with lots of prizes
Sit with an author during the event
Author table gifts for readers
Free Door Prize ticket
Refreshments
Booksigning event
$5 coupon redeemable at booksigning
For tickets and more information, visit the event website here. I hope to see many of you in March!