| | |
| --- | --- |
| | Do You Want to Hear Some Great News? |
Thank you so much to all my readers! Do You Want to Start a Scandal will be on this week's New York Times and USA Today bestseller lists! I'm so thrilled and grateful to see how readers have welcomed Piers and Charlotte's story into their lives. Thank you, thank you.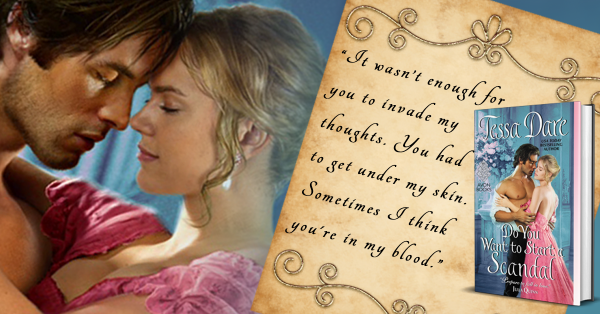 A quick heads up for anyone within driving distance of northern Indiana: Along with Julia Quinn, Eloisa James, and Vivienne Lorret, I'll be at the Elkhart Public Library on Saturday, October 22nd for a screening of the wonderful romance documentary, Love Between the Covers. The event includes a movie screening, book signing, and a swag bag, and it's from 1:30-5:30 pm. More info here. We'd love for you to join us!