Colin Kept Me Up All Night
Winners!
Thank you so much to all who entered! I gave Random.org a workout drawing the winners. 🙂
Grand Prize ($50 gift certificate, signed books, swag) – Lidia P. of California
Congratulations, Lidia!
The following lovely readers will received signed books and Wicked swag:
Jenni A. of Texas
Donna C. of Illinois
Merci A. of Florida
May P. of Ontario, Canada
Amanda H. of Kansas
And these lovely readers will receive Wicked swag packs in the mail:
Jennifer P. of Massachusetts
Lisa W. of Wisconsin
Adria R. of Texas
Denise C. of California
Danielle M. of California
Lisa L. of Pennsylvania
Amy V. of Virginia
Molly W. of Ohio
Carrie D. of Indiana
Gwendollyn R. of Missouri
Kirstin C. of California
Tia K. of Connecticut
Kimberley C. of Texas
Kelly T. of Wisconsin
Gayle C. of California
Diane D. of Florida
Regina R. of Maryland
Heather W. of Ohio
Carrie L. of California
Elle C. of Ohio
Jessica D. of Georgia
Thanks again to everyone!
The Giveaway
Are you one of those wonderful, darling readers who ordered A Week to Be Wicked and couldn't wait to read it right away?
First, thank you from the bottom of my heart! I hope you enjoyed reading it as much as I enjoyed writing it.
Second, I have a little giveaway. If Colin–that naughty, wicked scoundrel–kept you up all night (or distracted you from your day), you can post this handy graphic somewhere to let your friends know. Please link back to the book page so others can find the book, too!
You can copy and paste this HTML code to post it on a blog or website:
Or share the book page on Facebook, Pinterest, Tumblr, etc. and choose the "Colin Kept Me Up All Night" graphic as the thumbnail.
(You're also most welcome to borrow this graphic for homework excuse notes, explanations to your angry boss, to post on the door while you're napping, etc.)
Use the form below to send me your information, and I'll enter you in a giveaway!
(no purchase necessary; see rules below for more info.)
Prizes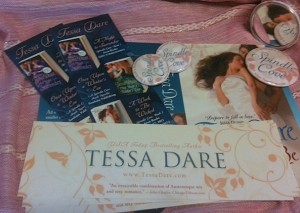 Twenty (20) readers will receive thank-you "Wicked Swag" Packs, including a signed coverflat, some bookmarks and buttons to share, and a Spindle Cove pocket mirror.
Five (5) who enter will receive Wicked Swag plus a signed paperback copy of A Week to be Wicked.
One (1) lucky winner will receive Wicked Swag, a signed book, and a $50 gift certificate to the bookstore of her choice!
Enter here
Entries now closed. Winners to be announced by April 2.
Rules
This contest ends on Saturday, March 31st at midnight PT. So don't delay!
You must be 18 to enter. Chances of winning will vary depending on how many enter. Void where prohibited by law. One entry per person, even if you post multiple places.
Information collected will only be used for the purposes of prize delivery and confirmation, and not for any other purpose.
International entries: I love my international readers! Because the costs of postage exceed the value of the materials, I'll only be sending swag packs to US mailing addresses. However, international entries are welcome and will be eligible to win the signed copies and gift certificate.
There is no purchase necessary to enter. If you'd like to enter the giveaway without reading the book or sharing the image, you're welcome to do so. Just leave that field blank.