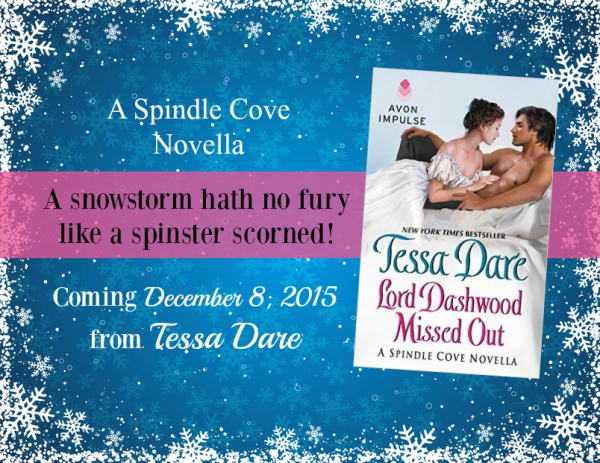 Just in time for the holidays! Lord Dashwood Missed Out, a brand new Spindle Cove novella, is available today in e-book and audio formats. (Paperback will be releasing January 19.)
Aside from being a snowy, sexy cabin romance between two friends-turned-enemies, this novella features glimpses of many favorite series characters–including Griff, Pauline, Minerva, Colin, Charlotte, and more. I had so much fun writing it! I hope you'll enjoy revisiting Spindle Cove just as much as I did.
Kindle * Nook * iBooks * Audible * More
Happy Holidays to all! Wishing you peace, joy, and lots of reading in 2016.