Do You Want to Win Some Prizes?
Thank you, readers! Do You Want to Start a Scandal is a New York Times and USA Today bestseller!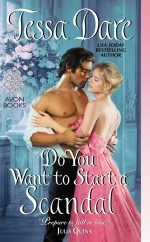 To celebrate, I'm having a giveaway! Enter below to win a 3-month subscription to Ever After Box.

The Ever After Box is everything that is fun, witty & wonderful about reading romance, delivered to you in an adorable package.  Each month has a different theme, and the Ever After Box sends a featured novel along with specially curated gift items. You can see some examples here.
You have until October 14th to enter. Be sure to enter your email address correctly, so we can contact you if you win!
International entries are welcome, but because Ever After Box only ships within the USA, a winner outside the country will receive an alternate prize: a $50 gift voucher for the online book retailer of the winner's choice.