Are you looking for a wicked rake to steam up your winter's night? 😉
Look no further! That rascally duke's heir Harry Wright is coming your way in my novella The Scandalous, Dissolute, No-Good Mr. Wright, releasing December 11 from Avon Impulse. This novella was published earlier this year in Three Weddings and a Murder, a charity anthology. Here's your chance to snap it up if you missed the anthology, or to send a gift copy to a romance-reading friend who hasn't tried my books yet. At just $0.99, it's less expensive than a greeting card! There will also be a print edition, available for order in late December.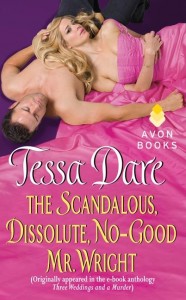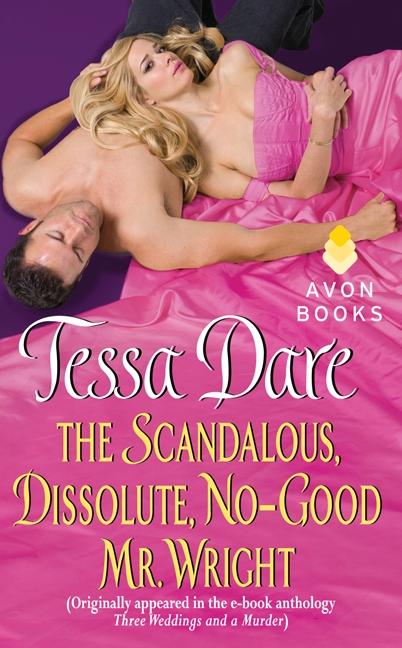 I truly loved writing Harry and Eliza's story, and I'm so glad it will be available to readers widely…and with this gorgeous new cover!
In other news, I am beyond thrilled that A Week to be Wicked was selected for "Best Romance of 2012" lists by both Publisher's Weekly and Library Journal! In addition, A Week to be Wicked and A Lady by Midnight were nominated for Reviewers Choice awards from RT Booklovers magazine. I'm overwhelmed and honored for the books to be recognized by these three esteemed publications. My congratulations to all the other authors and books recognized. … Read More »