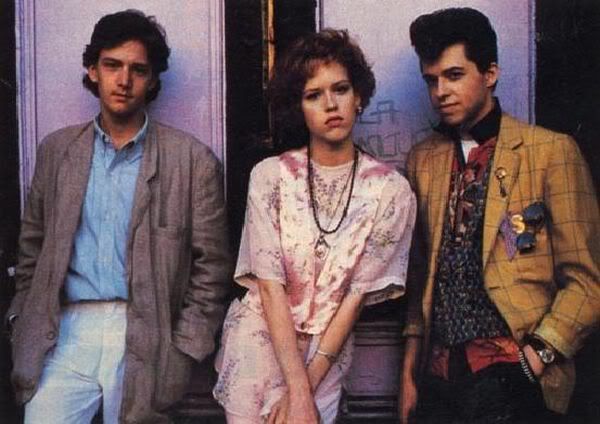 Okay, another topic brought to you by special request of Mr. Dare.
Inquiring men want to know – what is it about bad boys? Why are women attracted to those dangerous, hell-raiser types, even though we know we'd be better off with someone respectful and principled and caring? Why do we cheer for the girl to pick Sawyer over Jack, Wolverine over Cyclops, Rhett over Ashley, Han Solo over Luke Skywalker? And why-oh-why didn't Andie go to her prom with Duckie?
My initial idea, although I'm open to argument, is that it's not too different from why we love the tortured heroes. There's just something about that fantasy that a woman's love can tame/reform/save/otherwise bring low the most jaded, arrogant cad – it's irresistible. Then there's the element of danger – so sexy and thrilling.
My current hero is a bad boy who's like Sawyer and Wolverine and Rhett and Han Solo all rolled into one. I love, love, love the bad-boy hero. Perhaps it's because I never got my bad-boy fix in real life. Seriously, I've searched my memory and come up blank. To my shame, I've actually never dated a single bad boy, although I've attracted some very strange ones. The closest I can think of is the gothed-out headbanger guy in high school who wrote me a 9-page letter in scripty handwriting to declare his undying love for me. I turned him down. I already had a date for the prom with the senior class valedictorian. How … Read More »